 By Laura Zuckerman
SALMON, Idaho (Reuters) – A controversial hunting contest in Idaho targeting wolves and coyotes has ended with nearly two dozen coyotes killed but no wolves shot, though rancor over the event remains undiminished.
The coyote and wolf derby was promoted by ranchers and hunting enthusiasts as a form of family recreation aimed at reducing the number of predators threatening livestock and big-game animals like elk prized by hunters. It was condemned by conservationists as cruel and unsportsmanlike.
The weekend hunt on national forest land ringing the Idaho mountain town of Salmon drew 250 contestants seeking cash and trophies in categories ranging from bagging the largest wolf to shooting the most female coyotes. Children as young as 10 were invited to compete in a youth division.
The event was sponsored by Idaho for Wildlife, which fights "all radical anti-hunting and anti-gun environmentalists," according to its executive director Steve Alder.
Adler said none of the teams managed to kill a wolf, but 23 coyotes were killed, making it a far cry from the "wolf killing spree" predicted by opponents.
"It shows hunting is not an effective tool to eliminate wolves. We're going to have to take more aggressive action," Alder said.
Hunters brought coyote carcasses to Salmon to be measured and counted and potentially sold to fur buyers. Several carcasses were piled in the back of pickup trucks.
Some contestants said they were disappointed at not bagging any wolves, and expressed frustration with opponents of the event.
"We'll only have agreement with environmentalists when we kill all the wolves here," said Jeremiah Martin, a hunter from Salmon.
Online petitions criticizing the contest garnered tens of thousands of signatures and opponents have threatened a boycott of Idaho's famous potatoes.
The derby is thought to have been the first statewide competitive wolf shoot in the continental United States since 1974, when gray wolves in the Lower 48 came under the federal Endangered Species Act protections after being hunted, trapped and poisoned to near 龙凤网
Related Articles
Todd Stern, the chief U.S. negotiator here, must be ruing the day in 2007 when he wrote those lines to former President George Bush complaining about the reliance on unwieldy 200 nations plus negotiations to resolve complex global governance issues.
But Stern found himself this week repeating the exercise, and honestly, with less success than the Bush Administration.
Rio+20 has wound down to its dismal formal end. A good measure of the decline of governmental ambition in the last several years was the contrast between the negotiating sweetener Secretary of State Clinton brought to help move Copenhagen along 2.5 years ago — a $10 billion U.S. commitment to climate funding — and her announcement at the close of this Global Sustainability Conference.
Officially, Clinton was committing the United States to $2 billion in support for UN Secretary General Ban Ki Moon's Sustainable Energy for All Initiative, but in reality the only hard, new funds on the table were a $20 million pledge to support energy access for the poor. Since energy access has been getting overall short shrift from most of the players on Energy For All the U.S. commitment — designed to leverage substantially larger sums of private money — was welcome. But it was clearly tokenism — and did little to make up, for example, for the U.S. unwillingness to commit to action on the gradual extinction of the oceans through overfishing for another three years.
Even before this conference began, major players were signaling their frustration with governmental processes. John Kornerup Bang, climate chief adviser at the global shipping company AP Moller Maersk, said a month ago, "The biggest challenge is not lack of technical solutions or lack of knowledge about the situation. The biggest challenge is the ability of countries to reach agreement." And Microsoft announced, in a startling breakthrough, that it would impose a carbon tax on all of its own internal emissions — and then use the proceeds to make itself carbon neutral. This fascinating mechanism could demonstrate that with price signals the net cost of reducing carbon may indeed be very small, since now every one of Microsoft's operating entities has an incentive to waste not a single ton of carbon. Microsoft's sustainability director, Rob Bernard, pointed out, "While governments have an important role to play, we hope that there is an advantage to moving faster than them."
And Clinton and Microsoft were not the only players trying ends runs around the UN's negotiating process. While the formal communiqué's emerging from the Rio+20 Conference give an almost slighting reference to Secretary General Ban Ki Moon's Sustainable Energy For All leadership, initiative and its goals, that is not preventing an alliance of the willing from emerging within the somewhat tattered, overly formal UN umbrella.
Saudi Arabia may have exercised its sovereign right to shut down significant UN statements — even non-binding ones — in favor of renewable energy, but its Persian Gulf neighbor, the United Arab Emirates, hosted a high-level reception for the Secretary General which felt, for all the world, as if the UN family had embraced clean energy access — except for the countries conspicuous by their absence.
Former Undersecretary of State and Senator Tim Wirth made clear in his remarks that the hallmark of the new Secretary General was new approaches, new emphases — women, public — private partnerships, clean energy access. Chad Holliday who leads Moon's High Level Advisory Group in partnership with Sierra Leone's Kandeh Yumkella was even clearer — for him, the Energy for All initiative is at its core about new public-private partnerships.
And New York Mayor Michael Bloomberg, hosting a day long event for the C40 global cities initiative he leads for climate solutions, made it clear that he wasn't ceding the field to either corporations or individual governments. Noting the sluggish pace of the multinational negotiations, Bloomberg said cities "aren't arguing with each other. We're going out there and making progress."
Civil society is taking new approaches as well. An event by the Sierra Club, the Carbon War Room and Greenpeace, on the opportunity presented by distributed renewable energy to meet the needs of the world's two billion poorest people while simultaneously creating an irresistible momentum behind a clean low carbon future, spent zero energy discussing the formal negotiating text — instead a diversity of clean energy entrepreneurs, leaders from Greenpeace India, myself and Sun Edison founder Jigar Shah debated the best bottom-up business strategies for providing energy to the 2 billion people at the base of the pyramid before governments and fossil fuel energy monopolies could possibly reach them.
One very exciting — and for me personally poignant opportunity — is posed by the leadership of the Chief Minister of Bihar State in India, Nitish Kumar. Kumar won a resounding re-election on a single campaign promise — providing electricity for the 85 percent of his state's 100 million people who lack it. But Bihar has no coal, natural gas or oil, little hydro, and no vast deserts or mountains for centralized wind and solar. What the state has is a lot of sunshine and distributed bio-mass, so the only way Kumar can deliver on his pledge is with distributed renewable energy.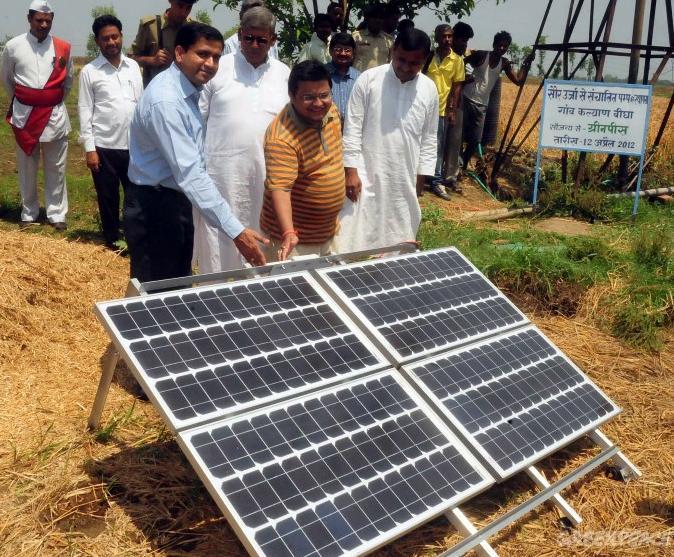 Bihar Chief Minister Nitish Kumar dedicating a solar facility in his home village
Forty-five years ago I spent two years in a small village on the southern edge of Bihar — and actually met my first solar power expert, an Indian scientist in a neighboring town. But Bihar then, and for 40 years until Kumar came to office five years ago, was legendarily India's basket case. Now it boasts enormous annual growth in GDP. If it can be electrifi上海龙凤足浴发廊
With the Relay for Life season upon us, I am less interested in celebrating my own survival from cancer and more interested in abolishing carcinogens so that my own two children will never have to run the survivors' lap of honor.
As we pour our millions into research and invest all our hopes in vast programs to find cures for established cases of cancer, we are neglecting the golden opportunity to prevent, even while we seek to cure. – Rachel Carson, Silent Spring
This is a story with a happy ending.
One summer evening, my young children and I returned home from the woods of upstate New York. They had been campers. I had been a camp counselor. As advised by the camp director, I stripped each child, looked closely for ticks, and then shepherded their sticky bodies into the tub. As they bathed, I undressed in front of the bathroom mirror, inspecting my own skin for the dark sesame seeds that are deer ticks.
A field biologist by training, I'm familiar with nightly tick checks.
My eyes saw it in the mirror before my fingers found it. At the lower edge of my right breast. Not a tick. A lump. Hard as a frozen pea and about the same size.
I remember a sensation like the bones of my legs turning to glue. I remember yelling into the mirror, No! No! You are not a tick! I remember my children asking from the other side of the shower curtain, What happened? What happened? I remember walking slowly out of the bathroom, calling my husband's name in a brittle, cheery voice – as though imitating the computer that answers telephone queries for credit card companies.
The soles of my feet were wet. I remember slipping on the top stair. The falling came as a kind of relief.
My husband found me sprawled near the bottom stair. What happened? What happened?
I remember saying, I have a breast lump. I remember watching him trying to attach those particular words to the situation: wife, naked, lying on living room floor.
Phone calls. Medical appointments. More phone calls. More medical appointments.
I remember the photograph hanging on the wall of the ultrasound room: caught between two enormous tree roots, a white flower blooms within an eyebrow of earth. I couldn't recall the species name. I remember the photograph gracing the pathologist's desk: his son, who is a friend of my son. I couldn't recall his name either.
The biopsy was negative. I didn't have breast cancer. And my bruises from the stair treads soon faded away.
Here are bits of other stories with happy endings: The MRI showed the vertigo wasn't brain cancer. The endoscope showed the chest pain wasn't esophageal cancer. My excised mole was not melanoma. The bone scan was normal. The ovaries unremarkable. The colon polyps benign.
But prior to all these stories lies a narrative with a different sort of outcome. The blood in my urine did once signify a mass. And that mass was, in fact, a tumor. And thus, at the age of twenty, I was diagnosed with stage II bladder cancer.
Because of this diagnosis (which has a reputation for recurrence), because I am adopted (and so lack a family medical history), and because of the colon polyps (of a type that suggests a possible inborn vulnerability to several kinds of cancers), I will be under intense medical surveillance for the rest of my life. Aside from my headlong pitch down the stairwell, I've mostly made my peace with this. I know how to wait for pathology reports. I know which questions I can and cannot expect a radiology technician to answer for me. I know how to undergo colonoscopies as a breastfeeding mother (skip the sedation and keeping breathing). I know how to feel grateful. I am a longtime cancer survivor, which is itself a kind of a happy ending. Longevity is the plot line that all cancer patients fervently hope for.
As my friend Nancy Nichols points out in Lake Effect: Two Sisters and a Town's Toxic Legacy, her memoir of her own journey through pancreatic cancer, "Survivorship has its own rewards: Christmas, ski trips, the chance to see your kid in the play, to write another story, to watch TV as your husband falls asleep in his chair."
But in this book, Nichols makes another point, too. Cancer, she observes, was once a disease of whispers and shame. Now it's a badge of honor. The story of cancer now features a warrior-like protagonist who undergoes a rite of passage that bestows strength, wisdom, and even sexiness. This cultural metamorphosis has turned survivors into rock stars. (The American Cancer Society Relay for 南京桑拿
The number of children considered at risk of lead poisoning jumped by more than five-fold on Wednesday, as the U.S. Centers for Disease Control and Prevention lowered its threshold for the diagnosis.
Children's health advocates applauded the decision, but also expressed concern that recent congressional budget cuts will drastically limit funds that could help affected kids and prevent further poisoning.
"It's a sad irony," said Ruth Ann Norton, executive director of the nonprofit Coalition to End Childhood Lead Poisoning.
In January, a CDC advisory panel recommended that the threshold at which a child is deemed to have lead poisoning should be cut in half, from 10 micrograms per deciliter of blood to 5. By accepting the panel's recommendation, the CDC now effectively increases the number of children under age 6 with elevated blood lead levels from approximately 77,000 to 442,000.
Rather than a doctor telling parents that their child's blood lead test "came back negative" when, say, the result is 7 micrograms, now those parents will be armed with information that might help them monitor and reduce further exposures.
Among Norton's recommendations: removing old leaded windows, repairing paint that is chipping or peeling, using a HEPA vacuum and keeping kids' hands washed.
"We are dealing much more frankly with parents about the threats that lead poses to their children," she said. "For generations we'上海龙凤shlf1314