Related Articles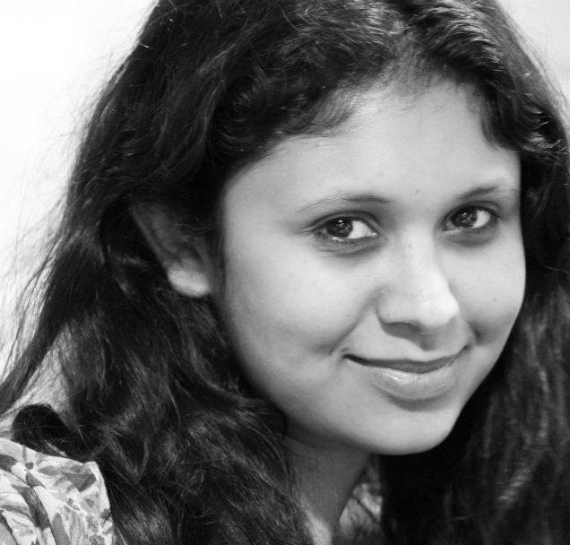 Juhi Chaudhary
Photo credit: Priyadarshini Mitra
Large cardamom yields are falling dramatically across the northeast Himalayas, where a fungal infection caused by climate change threatens one of the world's most expensive spices.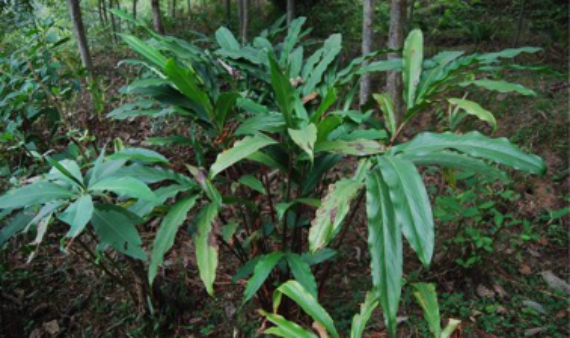 Large cardamom plantation in Sikkim
Photo credit: Subhra Priyadarshini
As India celebrated its 66th Republic Day this year, chief guest U.S. President Barack Obama watched a display showcasing the rich culture of various Indian states pass by on the Rajpath, New Delhi's ceremonial boulevard. A beautiful tableau from Sikkim state was covered with rich foliage, showing the tradition of large cardamom cultivation — one of the most expensive spices in the world.
Sikkim, a small state in the northeast Himalayas, accounts for almost 90 percent of India's large cardamom production, making India one of the world's largest producers and exporters of the spice. The country earns Rs. 12 crores (nearly $2 million U.S. dollars) for every 1000 million tonnes of cardamom pods.
But all of this is now at stake. The region's undulating mountains that once offered the perfect climatic conditions and fertile soil for the lucrative crop have turned into a breeding ground for pathogens — which experts believe are caused by climate change. This has proved lethal for the sensitive large cardamom plants, which are now disappearing at a drastic rate.
Surveys show that within the last decade, the cultivation area of this important cash crop, vital for Sikkim's economy, dropped by half. "According to a baseline survey of large cardamom, the area under cultivation was 23,000 hectares in 2004. This has now [been] reduced to just 12,500 hectares," says Tilak Gajmer, an entomologist and programme coordinator with Krishi Vigyan Kendra, a front-line agricultural extension centre funded by the Indian Council of Agricultural Research in Sikkim.
When large cardamom production was first hit in the late 1990s, people thought it was some mysterious disease. It was only in 2011 that a group of scientists from the Indian Cardamom Research Institute discovered a fungus — known as Colletotrichum gloeosporioides — is responsible for causing leaf blight.
Large cardamoms — cultivated not only in northeast India, but also in Nepal and Bhutan — need cool, humid conditions to grow. They thrive at an altitude of between 800-2000 metres above sea level under the shade of tall trees like Alder, a type of birch. Once attacked by the fungus, usually during the onset of the monsoon — the cardamom leaves develop grey and brown patches that dry out giving a burnt appearance. The seeds of the infected plants do not mature properly and remain white or light brown rather than turning black.
Moreover, since it is a soil-borne fungus, spores stay in the soil for 10-12 years, making it difficult to get rid of — even once large cardamoms have been replanted.
This blight has had a severe economic impact on farmers who depend on the cash crop, which fetches Rs. 1200- 1400 per kg (U.S. $18-22 per kg).
Pointing to the vegetation on the hills, Pashan Sherpa, a farmer from the village of Perbing in Namthang Block, says in anguish, "All these hills where you are see different kinds of vegetables, were covered w上海419女生宿舍
A parasitic fly is creating what San Francisco State University researchers are calling zombie bees — and the details of infection are straight out of a horror movie.
San Francisco State University professor John Hafernik has been observing the peculiar behavior of what he calls "zombees" since publishing a study on them in 2012. His research into the phenomenon started when he noticed a few honey bees on the SFSU campus walking around in circles on the ground. He collected them in a vial to feed to his pet praying mantis but realized shortly after that the bees were hosts to the parasitic Phorid fly.
"I put them on my desk and forgot about them. When I came back in a week or so and looked at it, that vial was filled with just a large number of these little brown fly pupae," Hafernik told KQED. "And that's when I knew that those bees were parasitized."
The tiny Phorid fly injects its eggs into the honey bee's abdomen, where they hatch and begin to eat the bee alive from the inside. After death, the flies then crawl out of the bee's neck. The visual is nauseating, but it's the time between being parasitized and perishing — the "zombee" period — that Hafernik is trying to understand.
"The bees that are parasitized essentially get bee insomnia. They leave their hives at night, which is a really bad time for honey bees to be leaving their hives," Hafernik explained. "Bees that fly away at night basically are on a flight of the living dead. They're not coming back."
From there, the parasitized bees congregate around a light source only to fly in senseless circles, and right before dying, begin exhibiting more curious behavior. Lead author of the study, Andrew Core, explained that most bees sit in one place and curl up before they die, but the "zombees" begin to lose control of their legs.
"They kept stretching them out and then falling over," Core explained. "It really painted a picture of something like a zombie."
Hafernik reports that nearly 80 percent of the hives his team has studied were currently or previously infected by the fly, a compelling statistic as researchers try to determine the cause of the honey bee's mass decline, a major threat to agriculture reliant on the bees' pollination.
To expand the research, Hafernik launched ZomBee Watch, a website he calls a citi上海419网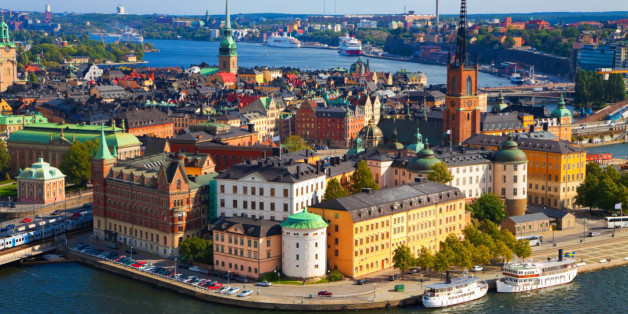 Just two weeks ago today, I was leaving one of the most enormous feasts of my lifetime. Engorged and almost bursting, I was finishing a two-day Nordic intellectual smörgåsbord at the 2016 EAT Stockholm Food Forum. A gathering of 500 of the planet's leaders in the fields of food, health and sustainability from the worlds of science, civil society, the private sector and policy — this was a two day banquet of ideas, solutions and points of action.
The third iteration of this worldwide gathering, the concept is simple genius — my favourite kind. Bring together innovators, leaders and forward thinkers who usually never meet but are working on interrelated, global challenges — food systems, climate change, food security, global health and sustainab爱上海同城论坛