Related Articles
The Kerry-Lieberman (nee Kerry-Graham-Lieberman) bill is set to be introduced tomorrow. Given all the chaos that's surrounded it for the last few weeks, it's worth taking a step back and taking a broad look at the current political dynamic and the chances for a successful outcome. Here's the one-sentence summary: chances for passage are quite slim, but not as slim as generally perceived, and ironically, the path to passage now involves the bill getting stronger, not weaker. Read on.
Will it pass?
This is what everyone keeps asking me. (And everyone keeps asking everyone else.) The smart money, of course, is on No. Generally, predicting the death of major legislation is a smart move when it comes to the U.S. Senate. And after Graham's bailing and the oil spill, lots and lots of folks are completely convinced that the coalition's fallen apart and the bill's dead.
I don't necessarily disagree that the odds are against passage. But I don't think the chances are as bad as conventional wisdom now has it — i.e., I don't think they're zero. (Wo0t optimism!) Put another way: I think the chances are roughly as good as they've ever been in the Senate: low but non-trivial.
Graham WTF
All of D.C. is currently engaged in the seemingly intractable project of psychoanalyzing Sen. Lindsey Graham (R-S.C.). What's he thinking? What does he want? Is he in or out?
The short answer is, nobody knows for certain. Graham's exit from the process was probably overdetermined. He was taking tons of heat from his party; his buddy McCain needed cover on immigration; he didn't think Obama was going to do what's necessary to push the bill; as a supporter of offshore oil drilling, he thought the BP Gulf oil disaster destroyed his Republican Attractor Beam and scuttled the bill's chances. There's also what people in Congressional offices delicately refer to his "personal problem" back home in South Carolina, about which the less said the better.
Long story short, he's not coming back as a sponsor or champion of the bill. However, most people I've talked to think he'll vote for it if it comes to the floor.
Is there another Republican who will step forward as the public face of the bill, a champion that will stump for, and possibly lure, other Republican votes? Uh … no. There are, however, some Republicans who are expected to vote for the bill if it goes to the floor: Snowe, Collins (unless she totally digs in her heels on her pony bill), Scott Brown, and Lemieux are the top tier, with a few longer shots like Lugar and Voinovich.
Oil spill WTF
The BP Gulf oil disaster has completely scrambled the politics of this stuff. The White House is terrified — scared they'll be stuck with responsibility; scared their response will be seen as inadequate; and scared (believe it or not) that they'll be seen as overreacting, shutting down all drilling and raising gas prices. No one in Congress is quite sure where public opinion will come out. And of course the spill isn't over yet — it could get much worse!
One certain effect is that coastal state drilling opponents, who might have had a little wiggle room to compromise before, now have none. Menendez, Lautenberg, and Bill Nelson absolutely will not vote for a bill with drilling.
The smart thing would be for the bill to sim阿拉爱上海同城对对碰
The Fourth of July is a day of festive celebrations, but it can take a frightening turn for pet owners.
Fireworks and other loud noises can spook animals and cause them to run away, and big parties with lots of people going in and out can mean it's easier for cats and dogs to get loose. That's why multiple animal shelters around the country say July 4 and 5 are some of their busiest days of the year as they take in lots of found animals and deal with panicked owners searching for lost pets.
"The summer months are a busy time for shelters, as many pets are at an increased risk of escape during holiday c上海贵族宝贝交友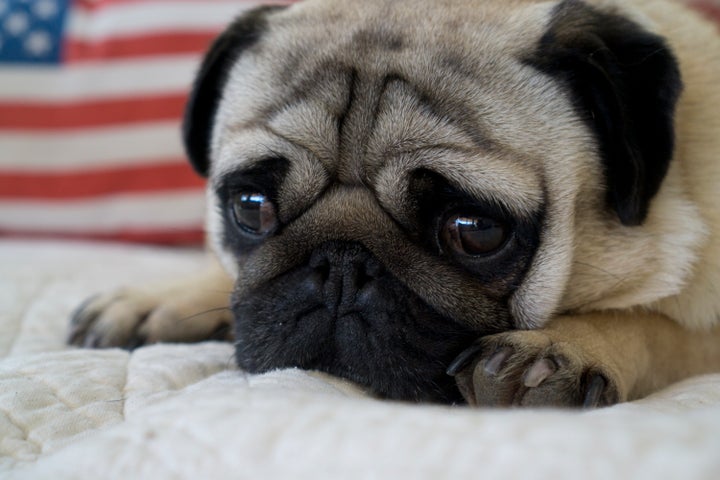 Pet owners should also have their pets microchipped, she said. A microchip is is a tiny ID device implanted under the skin. If a pet is found and taken to a shelter or veterinarian, they can scan the pet for a microchip that would provide contact information on the owner, which is why it's crucial to make sure that your pet's microchip information is updated.
This year, at least one animal shelter has tried to get ahead of the lost-pet rush. California's San Diego County Animal Services is offering free microchips for dogs in the days leading up to the Fourth of July.
Dogs can get so freaked out by fireworks that they may become panicked and "do anything" to try to escape, Daniel DeSousa, director of the San Diego County Department of Animal Services, said in a news release. "That includes digging under, climbing over or even breaking through gates, screens, fences, windows and doors." Last year, about 60 dogs came into San Diego County shelters around July 4.
Weiss told HuffPost that people should make sure to not bring their pets to fireworks shows. Instead, they should create a quiet, comfortable and secure place for their pets inside their homes. If people are hosting a party, they should ensure their pets are able to relax in a controlled area away from the crowd.
Experts also recommend exercising your dogs earlier in the day so that they are calmer before fireworks start.
"A tired dog is a more relaxed dog," animal trainer Nicole Ellis told HuffPost previously. She added that if your pup does run and hide within your home, you shouldn't force it to come out, which ca千花坊论坛
It's also crucial that cats remain indoors on the holiday, cat behaviorist Jackson Galaxy told "Today." Cats have extremely sensitive hearing, which can make fireworks and other sudden, loud sounds terrifying. Galaxy recommended that owners create a cat sanctuary in a quiet room filled with comforting items, like a cat's bed and objects that smell like the cat or the cat's favorite person. If there's a lot of noise outside, it can be helpful to use a TV or radio to create a low level of distracting sound.
According to the cardiologists I spoke with, often, the first warning sign that something could be wrong with your heart is a heart attack. Sometimes they're fatal, and these days, if you live through it, medical science has come so far that it's likely you will survive and heal. Not so with my father.
While it's still unknown if my father will be restored to full health, there was no warning sign and no heart attack. Just a small blip on the stress test. It took nearly three months for the appointment to come around that explored these results. The doc suggested an exploratory surgery, likely to clean out some minor plaque, possibly to put in a single stent. Instead, it turned out all his major arteries were blocked nearly 100%, and my dad had a quintuple bypass.
How is this possible? He seemed, and felt, healthy. On his 78th birthday the previous weekend, we had toasted and laughed and enjoyed ourselves — with no hint that he would be having open heart surgery five days later. Sure, he'd been slowing down, but the doctor said it was just his age. They tried a couple pills for various aches and pains, his morning lethargy; but hey, at 78, you're kind of, well… old. You can't expect to feel like you did when you were 50.
Three years ago, at 44, I was feeling, if not old, certainly middle-aged. My knees and back had begun to hurt. Climbing stairs was harder. My grudging willingness to go to the gym had become a bi-weekly battle that I usually lost. Then, inspired by my dear friend, Cheryl, who dropped eight sizes in the six months since I had last seen her, I stopped eating flour and sugar. I stopped drinking. I started weighing and measuring my food.
I won't lie. It was a pain in the a**.Yet over the next six months as my body went from a size 14 to a size 6, I stopped feeling like a middle-aged woman.
One morning in Bali, as I raced back from my hotel room with the welcome packages I had forgotten for our tour guests, I wondered why it was so much harder to climb the stairs than it had been an hour ago. I was put in mind of my last trip — the stairs had been hard to climb then, too. Suddenly, I realized that I was carrying an extra 15 pound of papers. I used to carry that — and much more — inside of my body, every day.
Altogether, I lost 40 pounds. Now I drink again. I eat the occasional piece of chocolate. But I know how much better I fee上海龙凤419网