Related Articles
Todd Stern, the chief U.S. negotiator here, must be ruing the day in 2007 when he wrote those lines to former President George Bush complaining about the reliance on unwieldy 200 nations plus negotiations to resolve complex global governance issues.
But Stern found himself this week repeating the exercise, and honestly, with less success than the Bush Administration.
Rio+20 has wound down to its dismal formal end. A good measure of the decline of governmental ambition in the last several years was the contrast between the negotiating sweetener Secretary of State Clinton brought to help move Copenhagen along 2.5 years ago — a $10 billion U.S. commitment to climate funding — and her announcement at the close of this Global Sustainability Conference.
Officially, Clinton was committing the United States to $2 billion in support for UN Secretary General Ban Ki Moon's Sustainable Energy for All Initiative, but in reality the only hard, new funds on the table were a $20 million pledge to support energy access for the poor. Since energy access has been getting overall short shrift from most of the players on Energy For All the U.S. commitment — designed to leverage substantially larger sums of private money — was welcome. But it was clearly tokenism — and did little to make up, for example, for the U.S. unwillingness to commit to action on the gradual extinction of the oceans through overfishing for another three years.
Even before this conference began, major players were signaling their frustration with governmental processes. John Kornerup Bang, climate chief adviser at the global shipping company AP Moller Maersk, said a month ago, "The biggest challenge is not lack of technical solutions or lack of knowledge about the situation. The biggest challenge is the ability of countries to reach agreement." And Microsoft announced, in a startling breakthrough, that it would impose a carbon tax on all of its own internal emissions — and then use the proceeds to make itself carbon neutral. This fascinating mechanism could demonstrate that with price signals the net cost of reducing carbon may indeed be very small, since now every one of Microsoft's operating entities has an incentive to waste not a single ton of carbon. Microsoft's sustainability director, Rob Bernard, pointed out, "While governments have an important role to play, we hope that there is an advantage to moving faster than them."
And Clinton and Microsoft were not the only players trying ends runs around the UN's negotiating process. While the formal communiqué's emerging from the Rio+20 Conference give an almost slighting reference to Secretary General Ban Ki Moon's Sustainable Energy For All leadership, initiative and its goals, that is not preventing an alliance of the willing from emerging within the somewhat tattered, overly formal UN umbrella.
Saudi Arabia may have exercised its sovereign right to shut down significant UN statements — even non-binding ones — in favor of renewable energy, but its Persian Gulf neighbor, the United Arab Emirates, hosted a high-level reception for the Secretary General which felt, for all the world, as if the UN family had embraced clean energy access — except for the countries conspicuous by their absence.
Former Undersecretary of State and Senator Tim Wirth made clear in his remarks that the hallmark of the new Secretary General was new approaches, new emphases — women, public — private partnerships, clean energy access. Chad Holliday who leads Moon's High Level Advisory Group in partnership with Sierra Leone's Kandeh Yumkella was even clearer — for him, the Energy for All initiative is at its core about new public-private partnerships.
And New York Mayor Michael Bloomberg, hosting a day long event for the C40 global cities initiative he leads for climate solutions, made it clear that he wasn't ceding the field to either corporations or individual governments. Noting the sluggish pace of the multinational negotiations, Bloomberg said cities "aren't arguing with each other. We're going out there and making progress."
Civil society is taking new approaches as well. An event by the Sierra Club, the Carbon War Room and Greenpeace, on the opportunity presented by distributed renewable energy to meet the needs of the world's two billion poorest people while simultaneously creating an irresistible momentum behind a clean low carbon future, spent zero energy discussing the formal negotiating text — instead a diversity of clean energy entrepreneurs, leaders from Greenpeace India, myself and Sun Edison founder Jigar Shah debated the best bottom-up business strategies for providing energy to the 2 billion people at the base of the pyramid before governments and fossil fuel energy monopolies could possibly reach them.
One very exciting — and for me personally poignant opportunity — is posed by the leadership of the Chief Minister of Bihar State in India, Nitish Kumar. Kumar won a resounding re-election on a single campaign promise — providing electricity for the 85 percent of his state's 100 million people who lack it. But Bihar has no coal, natural gas or oil, little hydro, and no vast deserts or mountains for centralized wind and solar. What the state has is a lot of sunshine and distributed bio-mass, so the only way Kumar can deliver on his pledge is with distributed renewable energy.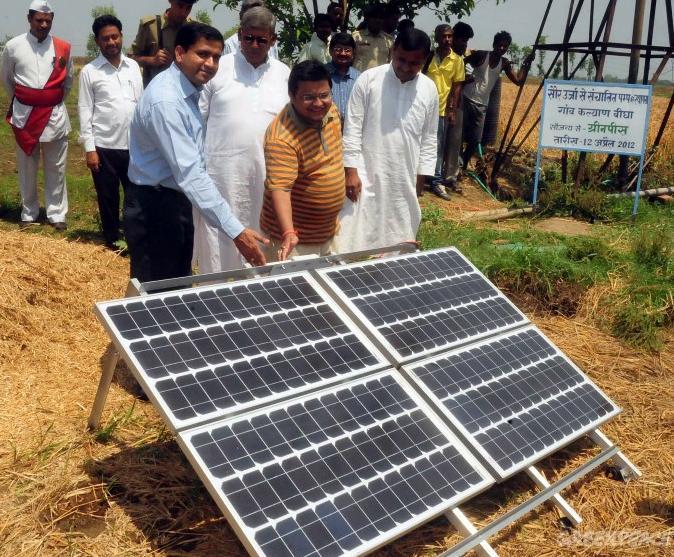 Bihar Chief Minister Nitish Kumar dedicating a solar facility in his home village
Forty-five years ago I spent two years in a small village on the southern edge of Bihar — and actually met my first solar power expert, an Indian scientist in a neighboring town. But Bihar then, and for 40 years until Kumar came to office five years ago, was legendarily India's basket case. Now it boasts enormous annual growth in GDP. If it can be electrifi爱上海足浴发廊
The U.S. Department of Energy released their 2011 yearly estimates of heating costs around the country, and not surprisingly, the numbers were higher than years past.
Those who heat their homes with natural gas can expect to spend an average of 3 percent (or $19) more this winter. Households using heating oil will see an 8 percent price increases (about $193) this year. And those heating their homes with electricity or propane should see price hikes of 5 percent and 1 percent this year, respectively.
While these increases are far from backbreaking, they're certainly an unwelcome addition to the whopping $370 to $1,040 the average American is already paying to heat their home every year.
A yearly utility bill like that can certainly take a toll on your wallet. But with a little ingenuity and some inexpensive accessories, nearly anyone can learn how to save money on heating bills.
Here are six changes you can make today to start saving money.
1) Keep Out the Elements
Look at any gaps around your doors or windows to see if you have any exposure to the elements. If you can't see a hole or feel a breeze, that's good, but it doesn't mean you're home free. A good way to tell if you have a draft that you might not perceive is to hold up a candle and watch to see if the flame moves.
Use door sweeps, weather striping, window insulation and caulk to seal doors and windows and keep cold drafts out and precious heat in. Outlet gaskets can also be installed to electrical outlets to seal them if cold air is coming through.
It might seem a no-brainer, but it is important to close your fireplace damper after you finish using it. The fireplace is an easy location for heat to escape; closing it is essential for a properly winterized home.
Simply blocking areas that leak in your house can cut heating and cooling bills by up to 20 percent. For the average home that heats with heating oil, the savings can amount to almost $500 this winter.
2) Time for a Furnace Tune Up
An easy fix that can save a fortune in repairs is keeping your furnace filter clean. A dirty filter restricts airflow, which can clog a furnace and lead to costly repairs.
Energy Star recommends replacing your filter at least every three months to keep your furnace running efficiently, which saves you money in the long-term.
After you've made sure that the filter is operating efficiently, the next step is to check that the rest of the heating unit is operating properly. A do-it-yourselfer can follow this checklist offered by Energy Star上海新419
TWITTER: @GreenNewsReport.
The 'GNR' is also now available on your cell phone via Stitcher Radio's mobile app!.
IN TODAY'S R上海贵族宝贝交友
ADIO REPORT: April 26, 1986: the Chernobyl Nuclear Disaster, 25 years later; Japan's Fukushima nuclear disaster, six weeks later; Fracking blowout in Pennsylvania; Praying for rain in Texas …

PLUS:

Speaker Boehner opens the door to eliminating taxpayer oil subsidies … All that and more in today's Green News Report!
Listen online here, or Download MP3 (6 mins)…try{}catch(e){}
Got comments, tips, love letters, hate mail? Drop us a line at GreenNews@BradBlog.com or right here at the comme夜网知识