When Environmental Protection Agency Administrator Gina McCarthy testified before a Senate committee this morning, she heard a lot about billboards.
Not just any billboard. She heard about one particular billboard in Olympia, Washington, that warns that "unregulated agriculture is putting our waterways at risk."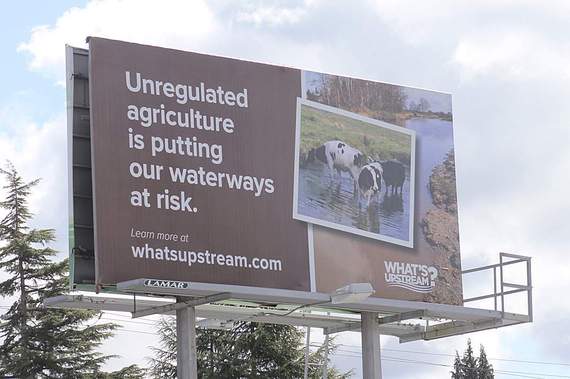 That particular billboard was financed by a coalition of environmental groups and Indian tribes that was funded, in part, by the EPA.
For some legislators, it's a "scandal" that a coalition receiving public funds would highlight the sad fact that farmers can pollute streams and get away with it. In the view of one senator, the billboard was a "malicious" attack on farmers, financed by EPA.
The real scandal is not the billboard or who paid for it, but that farm pollu爱上海419