Related Articles
The U.S. Department of Energy released their 2011 yearly estimates of heating costs around the country, and not surprisingly, the numbers were higher than years past.
Those who heat their homes with natural gas can expect to spend an average of 3 percent (or $19) more this winter. Households using heating oil will see an 8 percent price increases (about $193) this year. And those heating their homes with electricity or propane should see price hikes of 5 percent and 1 percent this year, respectively.
While these increases are far from backbreaking, they're certainly an unwelcome addition to the whopping $370 to $1,040 the average American is already paying to heat their home every year.
A yearly utility bill like that can certainly take a toll on your wallet. But with a little ingenuity and some inexpensive accessories, nearly anyone can learn how to save money on heating bills.
Here are six changes you can make today to start saving money.
1) Keep Out the Elements
Look at any gaps around your doors or windows to see if you have any exposure to the elements. If you can't see a hole or feel a breeze, that's good, but it doesn't mean you're home free. A good way to tell if you have a draft that you might not perceive is to hold up a candle and watch to see if the flame moves.
Use door sweeps, weather striping, window insulation and caulk to seal doors and windows and keep cold drafts out and precious heat in. Outlet gaskets can also be installed to electrical outlets to seal them if cold air is coming through.
It might seem a no-brainer, but it is important to close your fireplace damper after you finish using it. The fireplace is an easy location for heat to escape; closing it is essential for a properly winterized home.
Simply blocking areas that leak in your house can cut heating and cooling bills by up to 20 percent. For the average home that heats with heating oil, the savings can amount to almost $500 this winter.
2) Time for a Furnace Tune Up
An easy fix that can save a fortune in repairs is keeping your furnace filter clean. A dirty filter restricts airflow, which can clog a furnace and lead to costly repairs.
Energy Star recommends replacing your filter at least every three months to keep your furnace running efficiently, which saves you money in the long-term.
After you've made sure that the filter is operating efficiently, the next step is to check that the rest of the heating unit is operating properly. A do-it-yourselfer can follow this checklist offered by Energy Star上海新419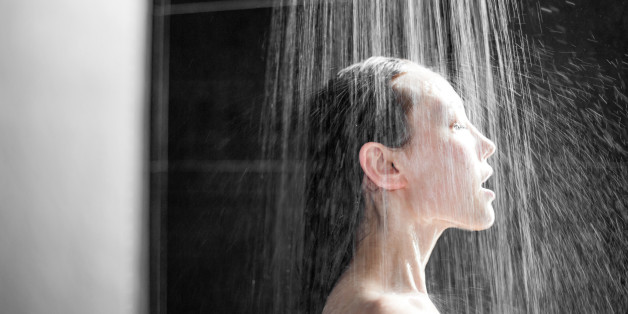 Worried about California's water crisis? NASA research says the state only has a one year supply left in its reservoirs and some people are sweating.
I was at a gym in Los Angeles and left the water running w江苏城市论坛
If you are one of the typical Americans who drives about 40 miles a day, then you should consider an atypical scenario if you happen to be planning on building a new home.
If you are taking out a mortgage to build a new home and are willing to take advantage of the falling price of photovoltaic panels, then you have an opportunity to increase the value of your home and stop throwing money away on transportation fuel.
40 miles per day in a car that gets 30 miles per gallon will cost you about $140 a month (assuming a gas price of $3.50 a gallon).
This is $1680 a year that you will never see again.
Solar panels in your home mortgage and an electric car in your garage make financial sense.
It takes about 34 kilowatt hours (kWh) to charge an electric car like the Nissan Leaf for 100 miles of driving.
It takes about 13.6 kWh for a charge equal to 40 miles of daily driving.
Even in cold, gloomy northeastern cities like Boston, with an annual average of 7.5 hours of daylight and 3-4 hours of actual sunshine a day, a 4 kilowatt array of photovoltaics should be able to produce the 13.6 kWh needed for the daily commute.
Assuming a conservative price of $5 per watt to purchase and install the solar panels, you would be adding about $20,000 to the price of your home.
If you are buying an av上海419黄浦