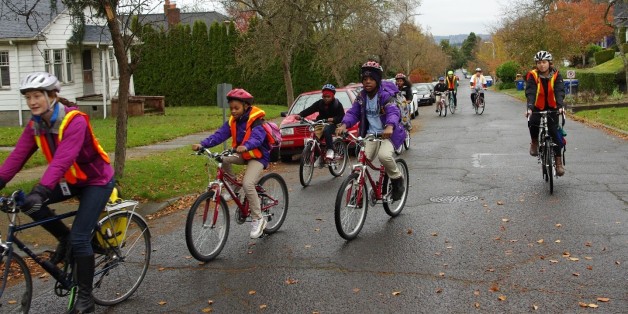 SEATTLE — As the first rider in her neighborhood bicycle train, Maka Yusuf pedals nearly 4 miles and climbs more than 350 feet on the way to her elementary school. During the trip she is joined by several classmates and a handful of adult volunteers. Just a month ago, those formidable Seattle slopes forced Maka to walk her bike. She easily conquers them today.
And the benefits of students actively transporting themselves to and from school may go well beyond improved fitness, says Dr. Jason Mendoza, the pediatrician at Seattle Children's Hospital who is behind the bike train, a children's health research project.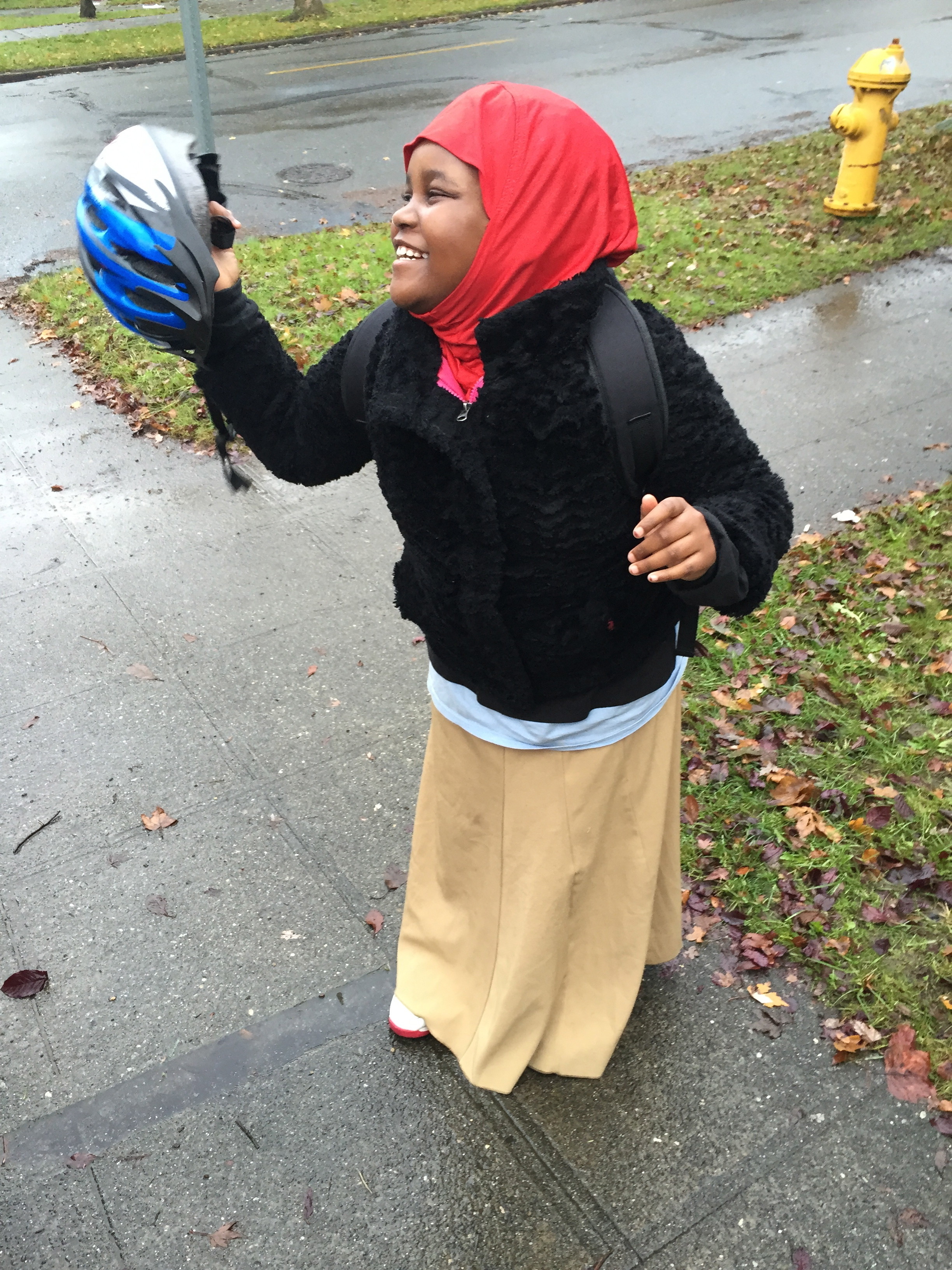 Maka Yusuf prepares for her ride to school. (Lynne Peeples)
In the late 1960s, almost half of U.S. kids walked or biked to school. That number was down to about 13 percent in 2009. Meanwhile, obesity has more than doubled in children and quadrupled in adolescents over about the same time period.
"It's a missed opportunity," said Mendoza.
He is not suggesting that the changes in transportation alone are driving the health problems, but he said the association was enough to inspire him to "go old school" and study just what role it could play. Mendoza added that he chose Maka's low-income Madrona community for the project because children in such neighborhoods generally face disproportionately high health risks.
Other experts share Mendoza's interest in reversing the trend and getting kids back on two wheels. Jonathan Patz, director of the Global Health Institute at the University of Wisconsin, Madison, has calculated a "four-way win" when cars are swapped for bikes: reduced greenhouse emissions and gai上海419最新油压论坛