Want to give gifts that your friends and family will love while still caring about the environment? Giving green gifts is about more than just choosing a sustainable product. There are lots of ways to give gifts that can help your friends be more environmentally conscious or that don't require buying any items at all. Check out these ideas from our gift guide to get you on your way to a happy (and green) holiday!
1. Gifts That Help Conservation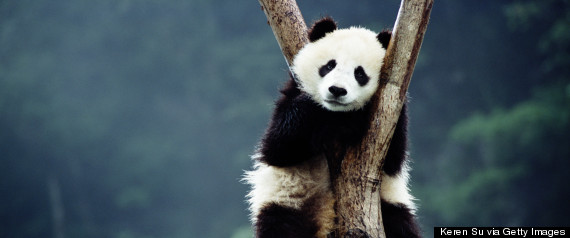 World Wildlife Fund, National Wildlife Federation, Nature Conservancy, The Sierra Club and many more will allow you to adopt an animal or buy gifts that benefit the organization and its conservation work.
2. Minimalist Gifts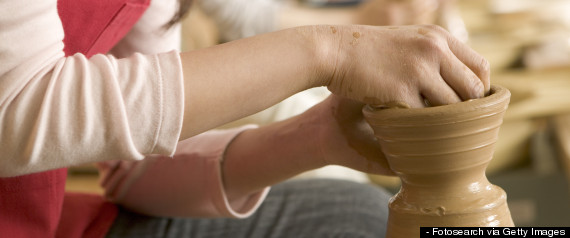 Friends don't want more stuff? You can give experiences like a wine tasting, bike tour, pottery class, cooking class, movie tickets or show tickets. A lot of people (not just minimalists) prefer these to physical gifts!
3. Recycled Or Upcycled Goods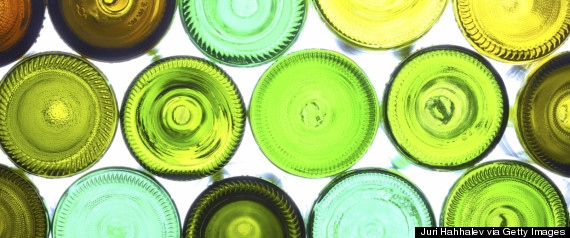 If you're going to buy something, see if there is an upcycled or recycled version of it (Uncommon Goods or Etsy are good sites to start looking). These goods can often have more character! Flattened wine bottle trays, bottle glasses or vases, upcycled clothes tur爱上海同城论坛
Related Articles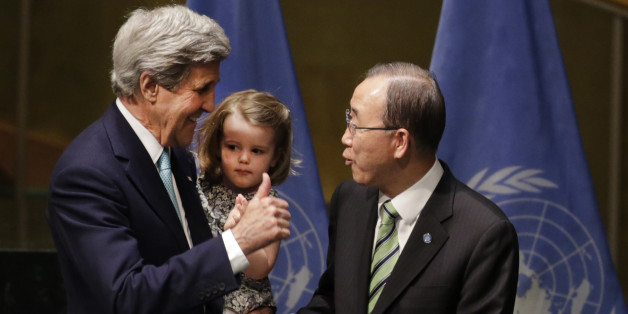 Anything above 1.5 degrees Celsius is a death sentence for us and for the planet.
______________
THE PARIS AGREEMENT
A historic event took place on Earth Day 2016. It was a decisive moment for the planet. On Friday, April 22nd around 60 heads of state gathered at the United Nations in New York for the signing of the Paris Climate Agreement. 175 governments took the first step of signing onto the deal and according to the White House at least 34 countries, representing 49% of greenhouse gas emissions have formally ratified the Paris Agreement. It was 'the largest ever single-day turn-out for a signing ceremony,' indicating 'strong international commitment to deliver on the promises.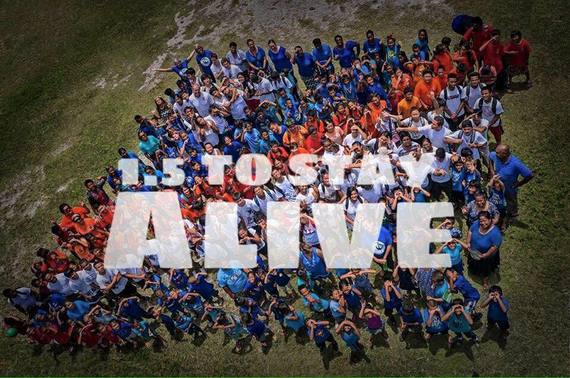 Credit: 350.org
I was at COP21 in Paris when negotiators finally agreed the Paris Agreement, the first legally binding global climate deal: the culmination of 21 years of international negotiation and United Nations Framework Convention on Climate Change (UNFCCC) process: a massive global political mobilization in response to the looming threat of catastrophic climate change. It scales up ambition from the previous international instrument, the Kyoto Protocol, by placing mitigation and adaptation obligations on all Parties. The Agreement includes elements of previous international agreements and follows on from the Kyoto Protocol and the shameful failure of the Copenhagen Accord. The Paris Agreement is an unprecedented evolution in both international law and climate change law. We all hope that it will be enough to save the planet.
The program for the opening ceremony included messages from civil society, a UN messenger for Peace, participation of schoolchildren and a performance by the Julliard Quintet. The ceremony itself was preceded by a high level debate on climate change and sustainability. These are perceived as hopeful signs that the Paris Agreement will be inclusive and fulfill the needs of all, including the most vulnerable. "At the ceremony Hindou Oumarou Ibrahim, an indigenous women's leader from Chad, called on countries to follow through on their promises. Temperatures in her country were already a blistering 48C (118F), she said, and climate change threatened to obliterate billions spent on development aid over recent decades."
I welcome the commitments of the Paris Agreement, which "aims… to strengthen the global response to the threat of climate change, in the context of sustainable development and efforts to eradicate poverty… to pursue efforts to limit the temperature increase to 1.5°C above preindustrial levels." The agreement commits to "adapt to the adverse impacts of climate change and foster climate resilience," to "Making finance flows consistent with a pathway towards low greenhouse gas emissions and climate resilient development," all "implemented to reflect equity and the principle of common but differentiated responsibilities." These pledges are a great step forward in the race against catastrophic climate change.
I am very concerned, however, about the Agreement's provision to hold "the increase in the global average temperature to well below 2 °C above pre-industrial levels." This is a dangerous equivocation. By now we all know that a 2°C target is woefully inadequate.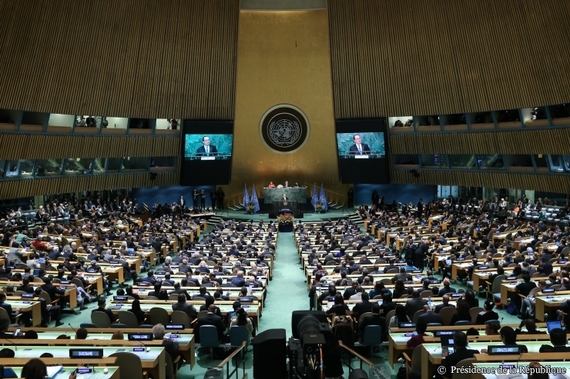 President Hollande speaking at the signing ceremony at the UN in New York, April 22nd
THE 1.5 DEGREE CELSIU上海千花坊论坛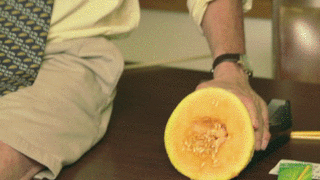 Winter is over. It's green outside. And bright. Alive. Warm. Warm enough to force tiny beads of sweat out of the pores of your lower back, to stale the air in the office, to make it acceptable to order iced coffee. And the internet is ready to fuck.
Gizmodo is throbbing.
BuzzFeed wants you to eat its ass while you ask it questions about boning.
Lifehacker wants you to use a data-driven vibrator on it, after hours.
New York's The Cut lives to fuck.
Matter is trying to get laid with Tinder because it has been empowered by frexting.
Wired emailed us to let us know it discovered the female orgasm, with science.
The Message this week is dicks.
And Vice? Well, Vice is always horny, and always w上海419外围网as.
Todd Stern, the chief U.S. negotiator here, must be ruing the day in 2007 when he wrote those lines to former President George Bush complaining about the reliance on unwieldy 200 nations plus negotiations to resolve complex global governance issues.
But Stern found himself this week repeating the exercise, and honestly, with less success than the Bush Administration.
Rio+20 has wound down to its dismal formal end. A good measure of the decline of governmental ambition in the last several years was the contrast between the negotiating sweetener Secretary of State Clinton brought to help move Copenhagen along 2.5 years ago — a $10 billion U.S. commitment to climate funding — and her announcement at the close of this Global Sustainability Conference.
Officially, Clinton was committing the United States to $2 billion in support for UN Secretary General Ban Ki Moon's Sustainable Energy for All Initiative, but in reality the only hard, new funds on the table were a $20 million pledge to support energy access for the poor. Since energy access has been getting overall short shrift from most of the players on Energy For All the U.S. commitment — designed to leverage substantially larger sums of private money — was welcome. But it was clearly tokenism — and did little to make up, for example, for the U.S. unwillingness to commit to action on the gradual extinction of the oceans through overfishing for another three years.
Even before this conference began, major players were signaling their frustration with governmental processes. John Kornerup Bang, climate chief adviser at the global shipping company AP Moller Maersk, said a month ago, "The biggest challenge is not lack of technical solutions or lack of knowledge about the situation. The biggest challenge is the ability of countries to reach agreement." And Microsoft announced, in a startling breakthrough, that it would impose a carbon tax on all of its own internal emissions — and then use the proceeds to make itself carbon neutral. This fascinating mechanism could demonstrate that with price signals the net cost of reducing carbon may indeed be very small, since now every one of Microsoft's operating entities has an incentive to waste not a single ton of carbon. Microsoft's sustainability director, Rob Bernard, pointed out, "While governments have an important role to play, we hope that there is an advantage to moving faster than them."
And Clinton and Microsoft were not the only players trying ends runs around the UN's negotiating process. While the formal communiqué's emerging from the Rio+20 Conference give an almost slighting reference to Secretary General Ban Ki Moon's Sustainable Energy For All leadership, initiative and its goals, that is not preventing an alliance of the willing from emerging within the somewhat tattered, overly formal UN umbrella.
Saudi Arabia may have exercised its sovereign right to shut down significant UN statements — even non-binding ones — in favor of renewable energy, but its Persian Gulf neighbor, the United Arab Emirates, hosted a high-level reception for the Secretary General which felt, for all the world, as if the UN family had embraced clean energy access — except for the countries conspicuous by their absence.
Former Undersecretary of State and Senator Tim Wirth made clear in his remarks that the hallmark of the new Secretary General was new approaches, new emphases — women, public — private partnerships, clean energy access. Chad Holliday who leads Moon's High Level Advisory Group in partnership with Sierra Leone's Kandeh Yumkella was even clearer — for him, the Energy for All initiative is at its core about new public-private partnerships.
And New York Mayor Michael Bloomberg, hosting a day long event for the C40 global cities initiative he leads for climate solutions, made it clear that he wasn't ceding the field to either corporations or individual governments. Noting the sluggish pace of the multinational negotiations, Bloomberg said cities "aren't arguing with each other. We're going out there and making progress."
Civil society is taking new approaches as well. An event by the Sierra Club, the Carbon War Room and Greenpeace, on the opportunity presented by distributed renewable energy to meet the needs of the world's two billion poorest people while simultaneously creating an irresistible momentum behind a clean low carbon future, spent zero energy discussing the formal negotiating text — instead a diversity of clean energy entrepreneurs, leaders from Greenpeace India, myself and Sun Edison founder Jigar Shah debated the best bottom-up business strategies for providing energy to the 2 billion people at the base of the pyramid before governments and fossil fuel energy monopolies could possibly reach them.
One very exciting — and for me personally poignant opportunity — is posed by the leadership of the Chief Minister of Bihar State in India, Nitish Kumar. Kumar won a resounding re-election on a single campaign promise — providing electricity for the 85 percent of his state's 100 million people who lack it. But Bihar has no coal, natural gas or oil, little hydro, and no vast deserts or mountains for centralized wind and solar. What the state has is a lot of sunshine and distributed bio-mass, so the only way Kumar can deliver on his pledge is with distributed renewable energy.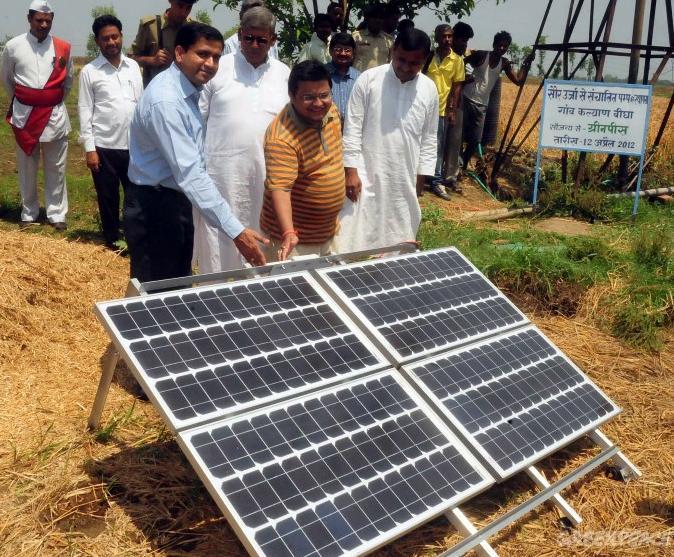 Bihar Chief Minister Nitish Kumar dedicating a solar facility in his home village
Forty-five years ago I spent two years in a small village on the southern edge of Bihar — and actually met my first solar power expert, an Indian scientist in a neighboring town. But Bihar then, and for 40 years until Kumar came to office five years ago, was legendarily India's basket case. Now it boasts enormous annual growth in GDP. If it can be electrifi上海龙凤足浴发廊